XML REPORTING SOFTWARE (FATCA, CRS, SAF-T, COUNTRY-BY-COUNTRY, AIFMD, MIFID II AND MANY OTHERS).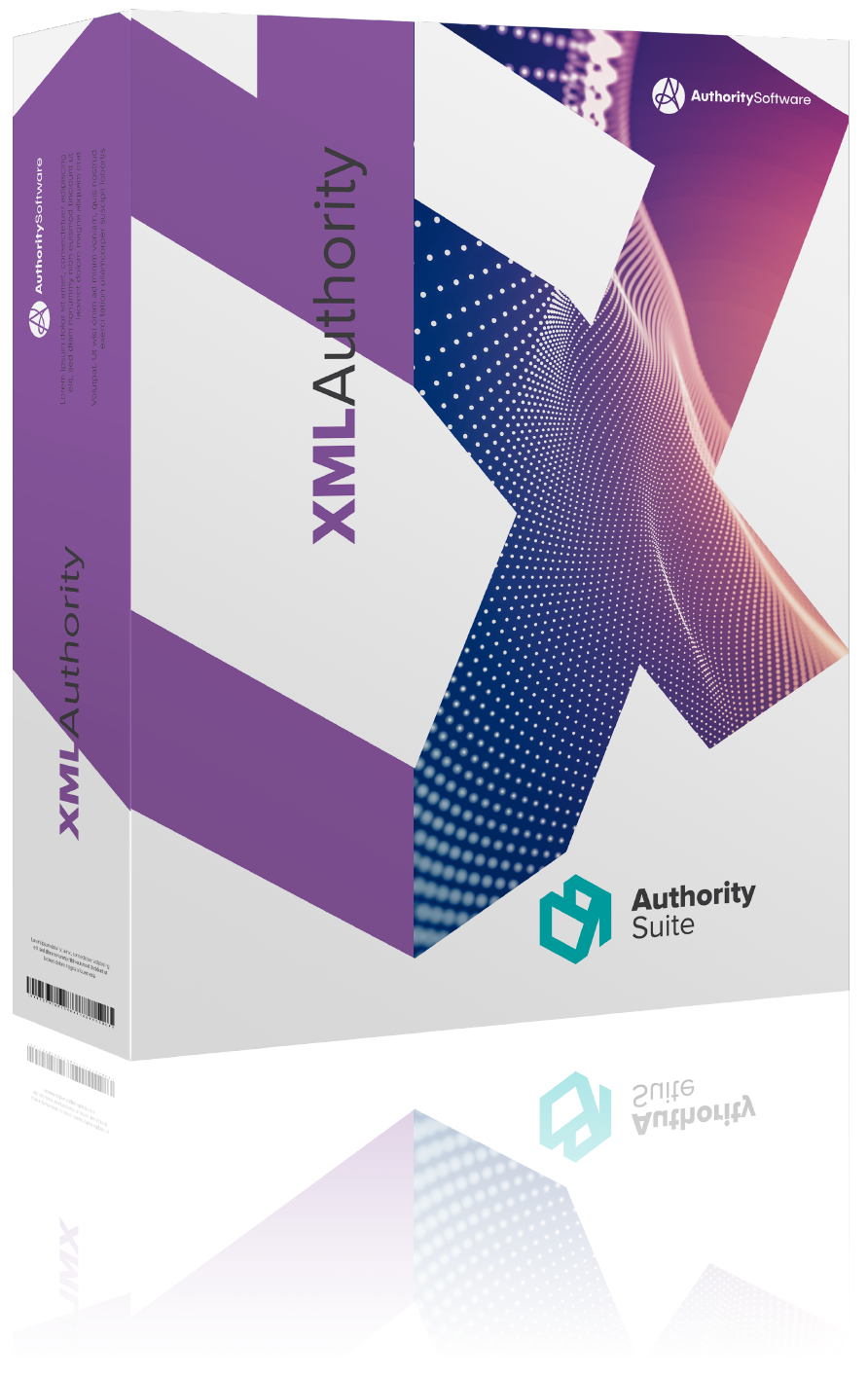 A single application to create any XML report.
Convert financial data to XML format using schemas presented as easily-understood sets of forms and tables.
Easily understand what you are required to report with highlighted mandatory fields, documentation tooltips and real-time validation of data inputs.
Create reusable reporting templates that match the data you wish to report by customising the structure of the schema and removing non-mandatory elements that are not relevant to your data.
Connect directly to data in Microsoft Excel or Relational Databases (SQL).
Introducing XML Authority.
Learn how XML Authority can help you simplify and streamline your XML reporting.
Reporting Requirements Supported by XML Authority
(non-exhaustive)
CRS Common Reporting Standard
FATCA Reporting
AEOI Automatic Exchange of Information
CbC Country by Country Reporting
SAF-T Standard Audit File for Tax
DAC6 / MDR Mandatory Disclosure Regime
IFPR Reporting
AIFMD Reporting
MiFID II / MiFIR XML Reporting
Form PF XML Reporting
AnaCredit
MMSR Money Market Statistical Reporting
MMF Money Market Fund Reporting
CSDR Central Securities Depositories Regulation Reporting
CESOP Central Electronic System of Payment information
FCA RegData XML Reporting
PSD Product Sales Data XML Reporting
BEEDS Bank of England Electronic Data Submission
BCL Banque Centrale Du Luxembourg e-File XML Reporting
BBK Deutsche Bundesbank XML Reporting
XML Authority can import any XML schema. Don't see the framework you are looking for?
Let us know.


Essential
Single user licence
Use any schema in the schema library & request additions
Non-technical presentation of reporting schemas
Real-time validation of data input
Hide unnecessary schema complexity
Generate XML files

Professional
All features of XML Authority Essential
Additional users at discounted rate
Load any schema
Import data from Excel
Import data from XML
Premium support available

Enterprise
All features of XML Authority Professional
Import data from relational databases
Premium support included
Free live interactive end-user training
REQUEST A DEMO:
Understand how it works by seeing it in action.
Ask any questions based on your requirements.
Together we can assess how our solution will work best for you.
GET THE DATASHEET FOR XML AUTHORITY
2. Create your reporting template
Schemas are presented as easy to interpret forms and tables. Mandatory fields are highlighted and guidance is available throughout the schema.
You can modify the structure of the schema and remove non-mandatory fields to match the structure of your data and create a reporting template to be used across reporting periods.
4. Validate to ensure acceptance of submission
XML Authority's interactive validation messages direct you right to the cause of any data issues that could cause the rejection of a submission.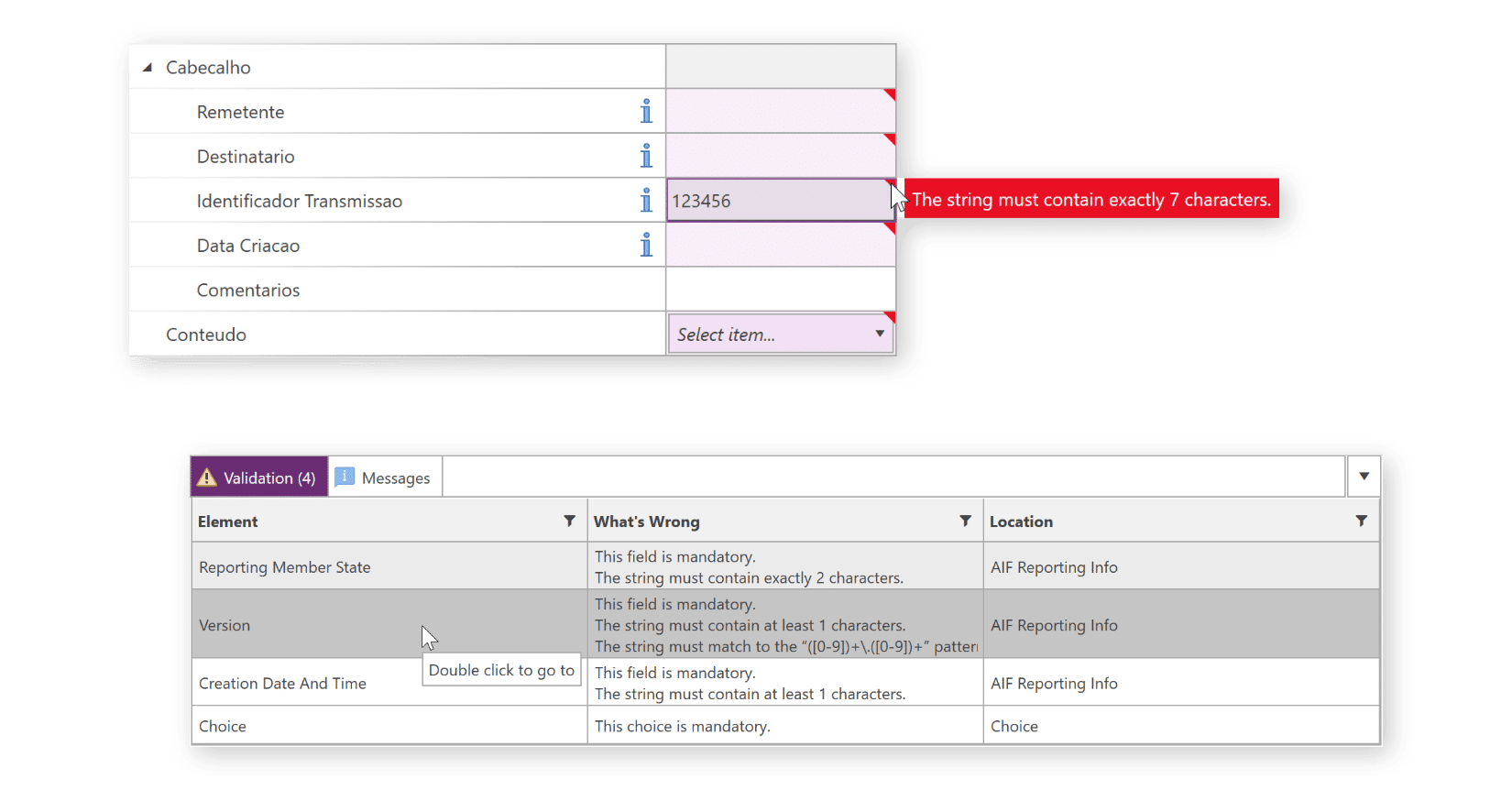 SEE XML AUTHORITY IN ACTION

Create XML files for submission to regulators. XML Authority simplifies this process by providing a human-readable view of the data requirements as a set of annotated forms and tables.

Validate to ensure compliance with data requirements.  Easily validate and resolve issues using XML Authority's interactive validation messages designed to take you right to the cause of any data quality issues.
ESMA ESEF
UK HMRC
Irish Revenue
Danish Business Authority
and many others
EBA CRD IV (COREP & FINREP)
EIOPA Solvency II
Single Resolution Board
National Banking and Insurance
XBRL Reporting